Services & Support
from RHI Supply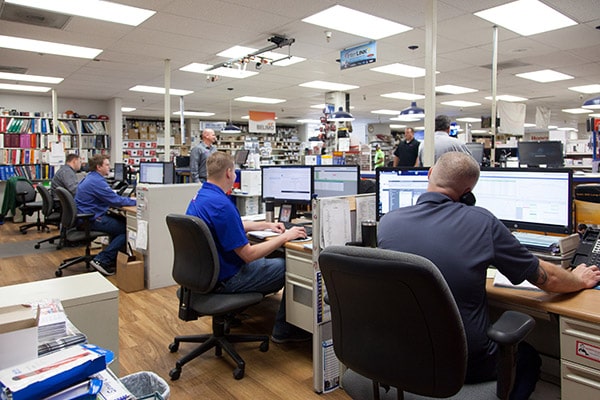 How We Help HVAC/R Service Technicians
Whether you work for a large service company or own your own business, we want to make your job easier. We carry excess inventory and have multiple professionals answering the phone to help you troubleshoot and solve problems on the spot.
We stock hard-to-get parts for most brands. Our goal is to have the most parts on the shelf of any supplier, to help you look great to your customers and service manager.
Our Team Really

GETS HVAC/R
Technical Phone Support, Parts Advice & HVAC Services
It's a challenge to find phone support that understands HVAC/R. Not to mention finding someone who personally cares about solving your problem. Our sales team has the experience required to help support you. Our inventory is full of products that solve your problems, save you time, and build your profit.
Service is only one phone call away.
24-hour Emergency Contact
Engineering Services & Support
Flame Safeguard Conversions
Honeywell Flame Safeguard Control Testing
Jobs Figured & Quoted
Refrigerant Reclamation/Recovery
Repair of Electronic Air Cleaners
Same Day Shipments
Search for Hard-to-Find Items
Technical Support
Training Seminars
Troubleshooting Tips
We also offer 24/7 emergency support for when things hit the fan.
"Service is Our Best Part"
Equipment Supply & Design Services
RHI Supply carries many of the most trusted brands in the HVAC/R industry. Whether you are looking for refrigeration, air conditioning, or heating supplies - we can help you find the best product for your application. Use online purchasing for the complete 24/7 catalog of our offerings. We offer design support/spec for commercial and residential projects.
Keeping you fully stocked with the best brands in the refrigeration & air conditioning industry. Order online or call us for our full inventory.
Compressors & Condensers
Chandler
Heatcraft
Tecumseh
Danfoss & more
Refrigerant
Mechanical VRF & VFD
We carry the best furnaces, heat pumps, boilers and heating products on the market. Give us a call or check out our online catalog for our current inventory.
Furnaces and Air Conditioners
Armstrong Air
Air Ease
Ducane
Oxbox & More
Ductless Mini-Split Heat Pumps
Unit Heaters
Boilers
NTI
Thermolec
New Yorker
Burnham
Space Heaters & Fireplaces
Empire
White Mountain Hearth
Project Design & Training
Residential & Commercial Plan/Spec Projects
We can help you plan the layout strategy for residential or commercial HVAC/R systems.
Floor Heat Design
Our professionals can help you put together a long-term floor heat design strategy for your client's needs.
Certifications & Training
We offer great training at all of our locations. Stay current and up-to-date with all of your certifications. Check out our full training schedule and offerings:
Parts, Materials & Tools for HVAC/R
You are an HVAC/R service technician who works hard to keep your customers happy. Partner with a supplier who has your back.
25,000+ Parts SKUs in Stock
Same Day Shipping
Inventory of Hard-to-Find Parts
Five Convenient Locations
Online Ordering
Expert Phone Support
Kitting
Custom Services
On Time & Accurate Delivery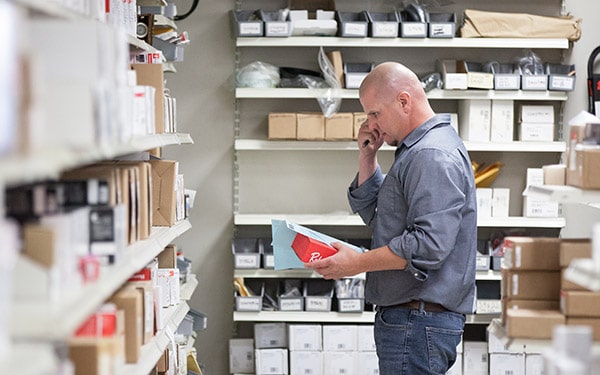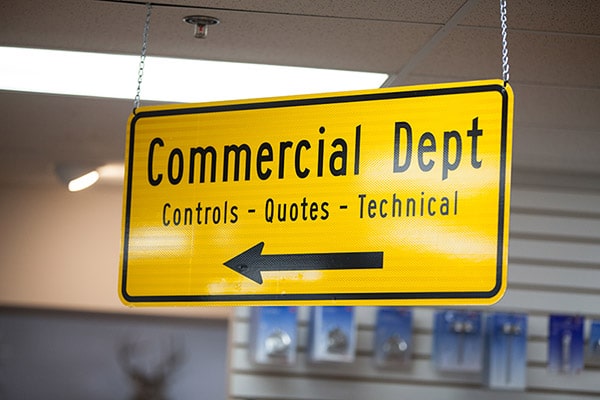 We can help in the commissioning and start-up process of large HVAC/R commercial jobs. Our quoting department will understand your job scope, and will help you launch a successful commercial project.
By offering full-service technical support and product selection, we can help you get the job done right.
Make RHI Supply your one stop shop for replacements parts, supplies and materials. We can help you identify the right part for the job, or even suggest an alternative to save you money. Get the right HVAC/R parts you need for quality repair or maintenance.
RHI can help specifying engineers and contractors select the appropriate products and materials for design. We can help you locate the technical information on products that we support.
Our Commercial Quoting Department has the knowledge to answer any technical questions and handle any details or discrepancies between our equipment and our competition. We offer layout and design work, specifically floor heat tubing layouts.
We inform specifying engineers about the technical aspects and benefits of our specific product offerings. This allows them to confidently spec our product offerings or make them available as an acceptable substitute for commercial jobs.
RHI Emergency Contact Numbers & Services
Our emergency phone support is available 24/7.
This is a question that we get frequently. RHI Supply sells only to Mechanical Contractors that are in the business. If you need a part most likely we will inform you if it's available. Then we will direct you to your HVAC Contractor. That way you get the part you need, installed correctly with the full factory warranty.
Only if you are a licensed HVAC contractor. If we are unfamiliar with you we may ask for supporting documentation. If you are not a licensed HVAC contractor we'd be happy to help you find someone in your area who is able to purchase parts or equipment in your area.
We will be offering online access to existing accounts before the end of 2021. We will not be offering online sales to the general public (see question #1). You will be able to see your pricing, see our stock levels live, place orders and handle accounting needs at our website.
Absolutely! Locating odd or hard to find parts is one of our specialties. We may also be able to find you generic options that may be less expensive, more readily available or both!
We have an emergency phone number for each store and we actually answer it! These phone numbers are listed on our Contact Us page. We can meet you at one of our locations to get you the products you need to get up and running. An after hour fee applies.
You can send it back with your delivery driver or salesman. Or you can send it back to your local RHI Supply location. We'll need to know if you just didn't need it or if it's warranty. If we need more information or if any special charges will apply to your return we'll contact you.